Welcome to the StoneBridge Community Association, Inc. website. The website is meant to be an information resource for StoneBridge residents to understand the rights, obligations and privileges of being a StoneBridge resident.
New community information is periodically published on our
FACEBOOK
page.
The "
Resources
" tab tells you about the Association and its Directors. You have access to information about our By-Laws, Covenants, Articles of Incorporation, Architectural Review, Neighborhood Watch, Vehicle Stickers, Covenant Reminders, Common Area Rules, Swim & Tennis Facility Rules and Annual Dues Payment Options.
The "
Facilities
" tab will help you understand the services offered at our tennis, swim and fitness facility.
The "
Contact Us
" tab allows you to email questions and concerns to the Board of Directors.
The "
Transparency
" tab provides transparency to our members by the posting of all Board Meeting minutes, the annual budget, financial statements and your Board of Directors' Statement of Values.
Please feel free to contact any board member with any suggestions, concerns or questions.
Terry Petzold, President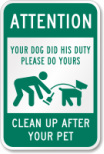 Site Administrator: hewatson@att.net

Stonebridge Community Association, Inc. | 350 Stonebridge Blvd. | Bossier City, LA. 71111